Cet article est reposté depuis ArcStreet.com.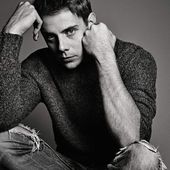 J W ANDERSON AW 2016 / LIVESTREM SHOW ON GRINDR
This season, J W Anderson autumn/winter 2016 collection at Menswear London Fashion Week will be also livestrem on Grindr. Log on jan 10th 2016 on Grindr app to get zero feet away from fashion. The designer declared : " I think fashion is a sexy platform as well, ultimately. We're all humans, so we all have to be somewhat sexually attractive to someone. That's the name of the game, with clothing".
http://www.arcstreet.com/2016/01/j-w-anderson-aw-2016-livestrem-show-on-grindr.html