Cet article est reposté depuis Arc Street Journal.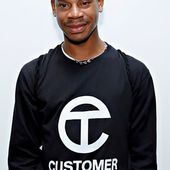 CFDA/VOGUE FASHION FUND GOES TO TELFAR CLEMENS
TELFAR wins the CFDA/Vogue Fashion Found ($400,000). The brand was founded by Telfar Clemens (from the Queen NY and born in 1985) in 2005. Congratulation also to Chromat (by Becca McCharen-Tran) and Ahlem ( by Ahlem Manai-Platt), they win the runner-up prizes of $150,000 each. You can review Telfar spring/summer 2018 collection just below. www.telfar.net
Telfar ss18 lookbook.
http://www.arcstreet.com/2017/11/cfda/vogue-fashion-fund-goes-to-telfar.html